Virtual ConFuzzled T-Shirt
If you'd like to show your support for Virtual ConFuzzled 2021 and help raise some money for our charity, we've got the T-Shirt for you!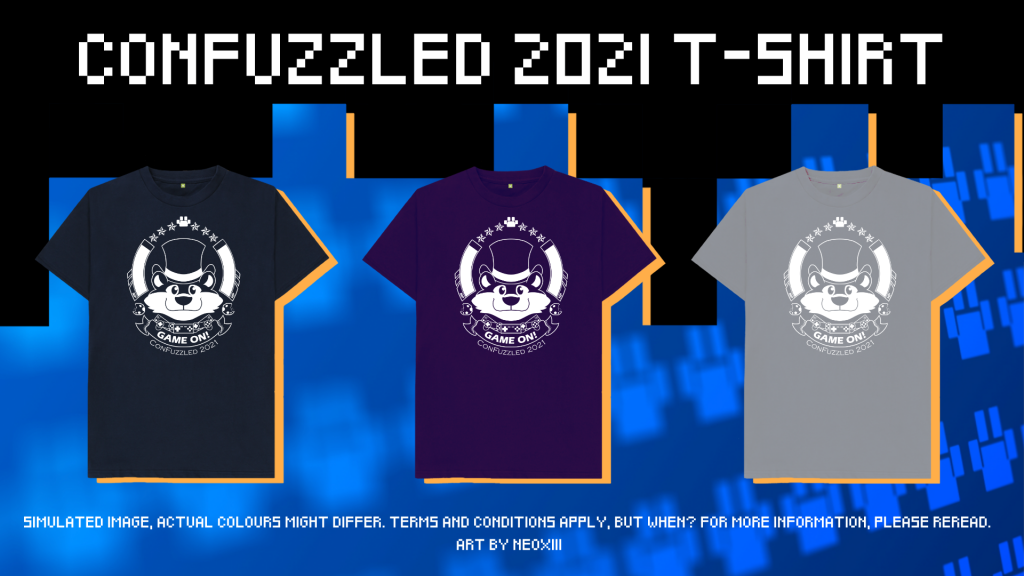 Our official Virtual ConFuzzled 2021 T-Shirt features artwork by the amazing NeoXIII and is available in three colours for a limited time only.
Shirts are just £25 each (+p&p) with all profits going to this year's charity. Orders close on 3rd June 2021, so don't delay!
To order, simply press the button below and complete the form. You'll be contacted with a PayPal invoice after orders have closed. Please note this is a pre-order and we'll aim to have all shirts printed and shipped within 4-6 weeks of orders closing.
If you want to order more than one shirt, just complete the form multiple times. To save on postage costs, if you make multiple orders these will be combined into one package.
All orders will be processed in line with our Terms and Conditions of Physical Product Sale and our Privacy Policy. You must agree to these terms to place an order.