Charity
Over the years ConFuzzled has raised almost £200,000 for charity, and we are bee-lighted to announce The Bumblebee Conservation Trust as our chosen charity for ConFuzzled 2022!
The Bumblebee Conservation Trust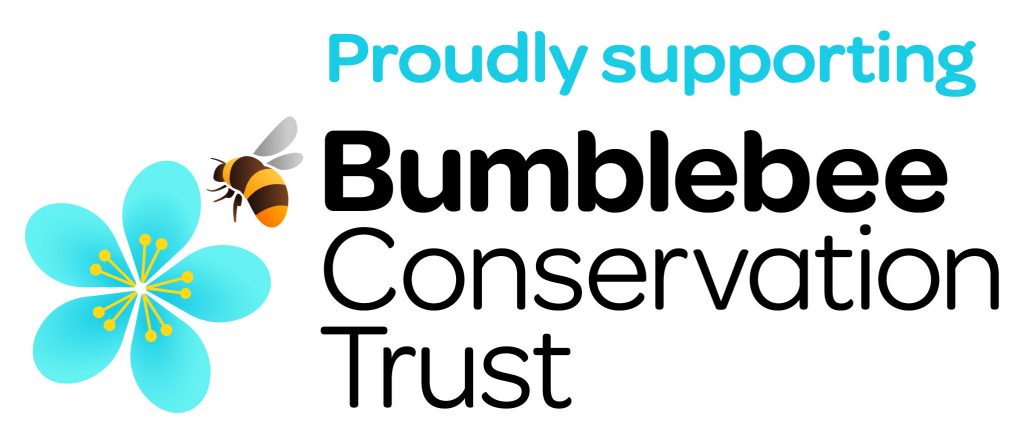 The plight of the bumblebee…
The Bumblebee Conservation Trust was established in 2006 by lecturer Professor Dave Goulson and PhD student Ben Darvill at Stirling University. The 24 species of bumblebee in the UK, represent approximately 10% of the world's bumblebee species but their research discovered that in the last 100 years, two species have become extinct and eight of our remaining species are in serious decline and are now included on one or more devolved government's Priority Species lists.
Gardeners have long known about the importance of bumblebees for pollination.  These wild bees are iconic, charismatic and captivating insects and provide a vital "free-bee" role in pollinating much of the food on our plates, garden and wildflowers as well as fruits and seeds for birds and small mammals. They are incredibly efficient and effective pollinators of 70 of the 100-crop species that provides 90% of food worldwide and act as a useful and powerful indicator of the health of our environment – but their numbers and distribution are declining.
We run science, conservation and awareness-raising projects, encouraging our supporters to help increase the number and distribution of our valuable bumblebees in national and regionally focused projects across the UK.  Each project aims to inspire and educate local people to understand about the importance of bumblebees and give them the knowledge, skills and confidence to make a difference in their local community for pollinators.
Our vision is to create a world where bumblebees are thriving and valued and our mission is to increase the number and distribution of bumblebees. The Trust bases its policies and practical conservation work through constant evaluation of scientific research and best practice, and our current activities include:
Creating and restoring wildflower habitats in the areas where rare bumblebees need it most
Landscape-scale conservation projects around the UK
Employing more conservation staff, and creating and delivering more innovative projects to help bumblebees
Ensure we are the go-to place for bumblebees by developing our communications, social media and accessibility for all
Giving land managers, farmers and local communities' practical advice on enhancing biodiversity for the benefit of bumblebees and other wild pollinators
Working with schools to inspire our very youngest audiences about the wonders of nature and the amazing lives of bumblebees
Surveys, called BeeWalks, so that we can better understand where our bumblebees are and where they are not.
You can find out more about the Bumblebee Conservation Trust, our projects and how you can help the bumblebees by visiting our website at: bumblebeeconservation.org
Previous Years
In previous years, we've been fortunate enough to work with some amazing charities, and have raised a grand total of £195,470.25, all thanks to the incredible generosity of our attendees!
| | |
| --- | --- |
| Charity | Amount Raised |
| 2008: The Badger Trust | £1,600 |
| 2009: The Badger Trust and The Manchester Dogs Home | £2,000 |
| 2010: Wildlife Heritage Foundation | £6,200 |
| 2011: International Otter Survival Fund | £10,000 |
| 2012: Nuneaton and Warwickshire Wildlife Sanctuary | £7,700 |
| 2013: STA Ferret Rescue | £11,484 |
| 2014: The Cat Survival Trust | £14,265 |
| 2015: Fat Fluffs Rabbit Rescue | £13,552 |
| 2016: Prickles Hedgehog Rescue | £21,946 |
| 2017: The Badger Trust | £21,113 |
| 2018: Vale Wildlife Hospital | £26,037 |
| 2019: Gentleshaw Wildlife Centre | £33,300 |
| 2020/21 Virtual CFz: Secret World Wildlife Rescue | £26,271 |
Suggest a Charity
If you have a UK based animal charity that you would like to see us support at a future ConFuzzled, feel free to drop us an email at charity@confuzzled.org.uk