Welcome to ConFuzzled!
Register now!
---
Hilton Birmingham
Metropole
24th - 28th
May 2024
ConFuzzled is the UK's largest furry convention, hosted at the Hilton Birmingham Metropole.
Since our first convention in Manchester in 2008, ConFuzzled has grown year after year, and in 2023 we welcomed over 2500 attendees from all over the world to the West Midlands, raising over £40,000 for charity.
What is furry?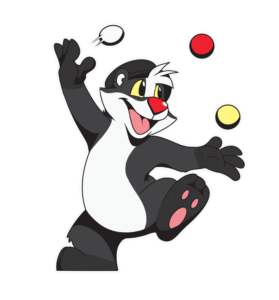 The furry community is a group with a shared passion for anthropomorphics: animal characters with human characteristics.
Conventions provide a place for the community to share and express their passion for all things furry through art, music, costuming, storytelling and more! Sound good? Explore our website to learn more about ConFuzzled!