---
Kathryn Inkson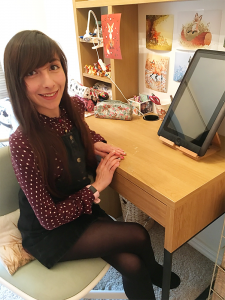 Kathryn Inkson, also known as "fawnspots" for over 10 years now, is an artist of all trades from the North East of England. Kathryn loves going on all sorts of adventures through the countryside with her beautiful border collie called Primrose!
Kathryn is a children's book illustrator by trade, and has been on countless creative endeavours throughout the years. Through her agency, she has illustrated many books for children and even designed a few toys here and there – like stuffed animals and jigsaw puzzles! Kathryn has also designed several articles of clothing and many enamel pins, which she sells under their shop name "fawnspots cottage." From time to time, Kathryn will take on commissioned work since she really enjoys creating personalised pieces of artwork for people in the furry community, and nothing brings her more joy than illustrating all kinds of fun and wonderful critters!
The agency that represents Kathryn is called Advocate Art, and through them Kathryn has illustrated almost 30 book titles for children! The books she has illustrated can be found worldwide in all kinds of stores. She has designed and illustrated bedtime books, nature books, soundboard books, educational books and even books which deal with tender topics such as processing grief. Some of her clients include Wise Ink Publishing, DK Books, Harper Collins, JellyCat, Yorkshire Press, Jump!, Igloo Books, MindWare and Miles Kelly!
Kathryn is so excited to be here this weekend and is humbled to have been selected for the con this year, she can't wait to share stories of her journeys with you and see everyone having a wonderful time!
Tonya Song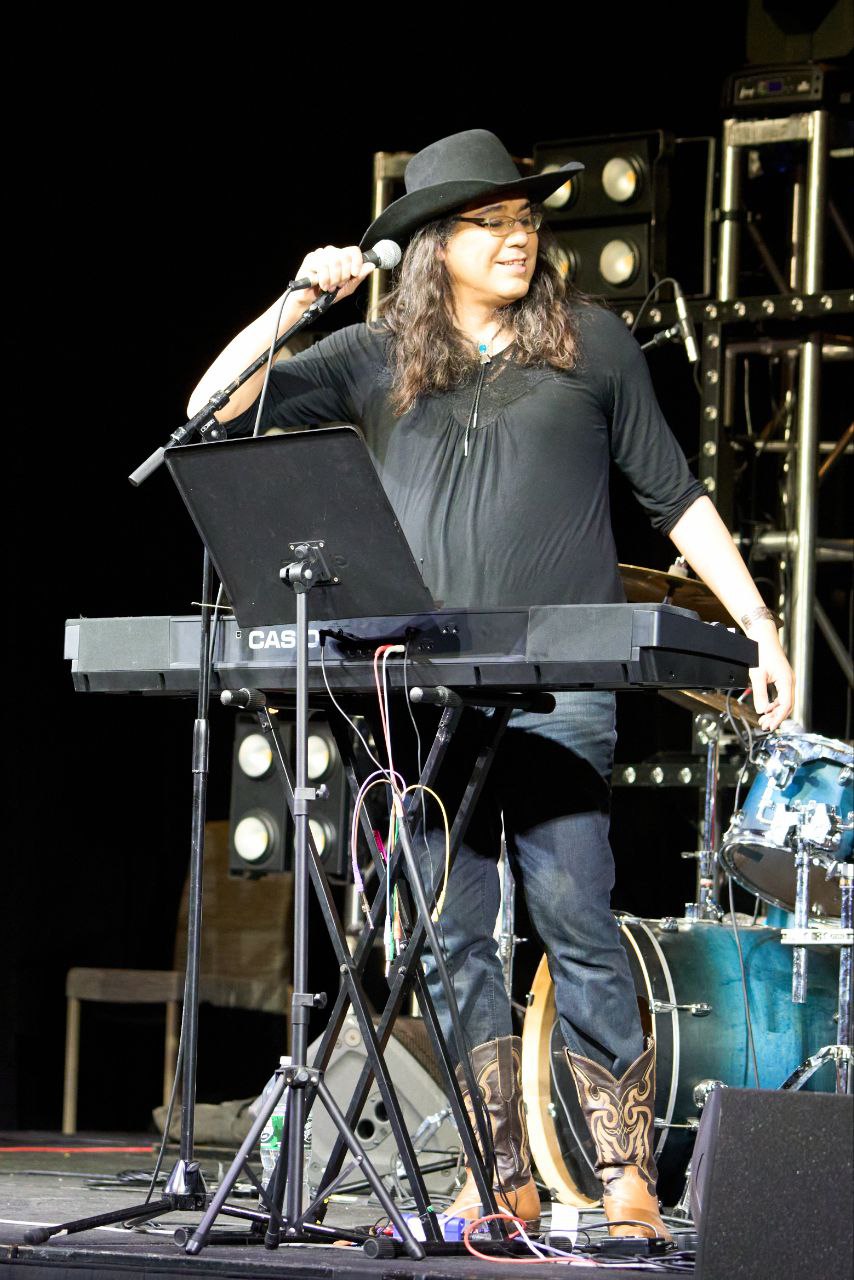 Tonya Song is a singer-songwriter, pianist, and composer from Arizona/New Mexico, USA. She has performed in many different genres and is classically-trained. She has been a percussionist in several orchestras and chamber ensembles, as well as classical piano. She also has performed in various other genres such as folk rock, country, mariachi, cumbia, Native music, and more. She is still actively a powwow singer and drummer and has sung at Native American powwows in various parts of the country.
As a songwriter, Tonya takes inspiration from her cultural backgrounds being American Indian (O'otham) and Mexican. Her songs speak of her experiences in this world as an Indigenous and transgender person. She believes songs speak in greater depth about the human experiences than can words alone. She prefers writing lyrics about the experiences of the marginalized than of mundane topics mainstream music tends to be focused on. Inspired by musicians such as Buffy St Marie and Frank Waln, she speaks of life experiences while mixing Native styles of music with mainstream modern styles of music.
Outside of music, Tonya has done education work on Native American representation, doing lectures and speaking engagements. She has done activism work in Native land and resource rights disputes in the southwest, the great plains, and the pacific northwest. She continues to work toward spreading awareness of issues that the Native community faces in the US, Canada, and Mexico through various platforms.