Our Mascots Brok, Mel, and Dylan
---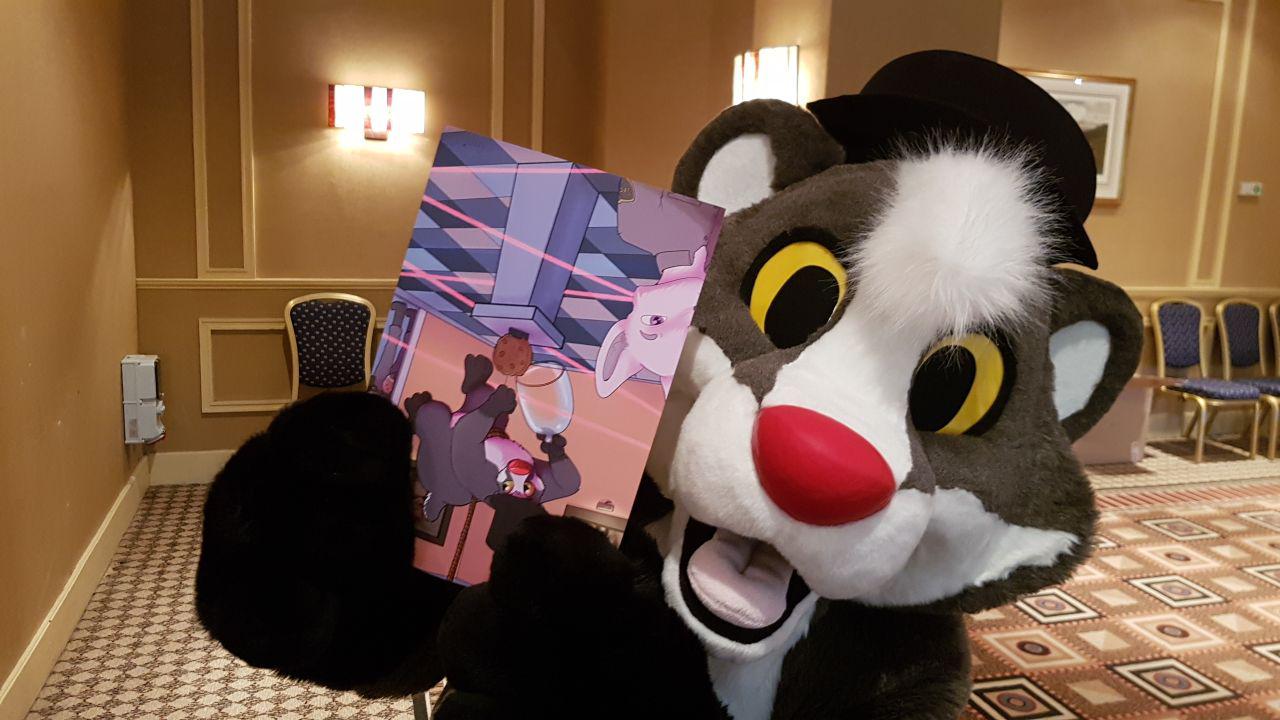 Brok is our cookie-loving badger and the first mascot of ConFuzzled ever since our first convention back in 2008. He frequently features in art displayed around the convention, in our conbook, or auctioned for charity in our Art Show.
Joining Brok, in 2022 ConFuzzled introduced two further characters as mascots of the convention. Mel is a feisty and outgoing honeybadger and she hopes to drag Brok and Dylan into interesting adventures, and get lots of honey along the way.
Dylan is a more reserved and introverted crocodile, they like to take a more sedate and understated role but inevitably get drawn into whatever the other two are up to. They don't like to admit it, but they enjoy it really.
References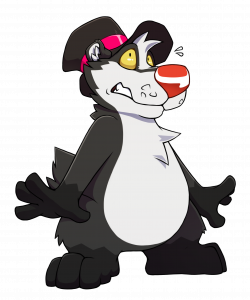 Brok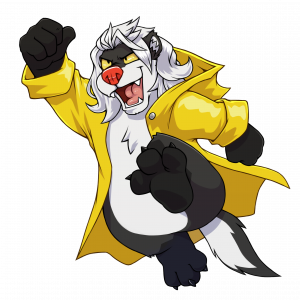 Mel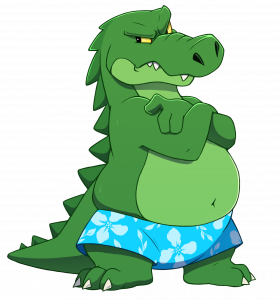 Dylan
Drawing our mascots
We love it when artists and other creators want to draw, animate, model or write about Brok, Mel, or Dylan. However, we have a few rules and guidelines if you wish to do this:
Brok is Copyrighted to ConFuzzled UK Ltd.
Mel is Copyrighted to ConFuzzled UK Ltd.
Dylan is Copyrighted to ConFuzzled UK Ltd.
ConFuzzled UK Ltd. is the sole owner of Brok and his likeness, Mel and her likeness, and Dylan and their likeness.
Use of Brok, Mel, or Dylan in any medium for the purpose of sale, publication, public media, dissemination or other commercial gain is expressly prohibited without written permission from the ConFuzzled UK Ltd. Board of Directors.
ConFuzzled only permits use of Brok, Mel, or Dylan's image for non-commercial purposes.
Brok, Mel, and Dylan may only be used in pieces submitted to the ConFuzzled Art Show where 100% of the proceeds will go to charity.
Depictions of Brok, Mel, or Dylan must not be used to imply or state a connection or association with ConFuzzled UK Ltd.
Brok, Mel, and Dylan must only be represented in G-rated situations. Adult situations are strictly prohibited.
Attribute artwork that contains Brok with "Brok © ConFuzzled UK Ltd." and link to https://confuzzled.org.uk
Attribute artwork that contains Mel with "Mel © ConFuzzled UK Ltd." and link to https://confuzzled.org.uk
Attribute artwork that contains Dylan with "Dylan © ConFuzzled UK Ltd." and link to https://confuzzled.org.uk
If you have any questions, or would like to discuss a situation that may fall outside of these rules, please contact design@confuzzled.org.uk