Crowne Plaza Rooms and Amenities
---
The Crowne Plaza features the following benefits:
Ice Machines
Eleven Bar and Grill
Lobbyist Lounge Bar (with Starbucks Coffee)
Conveniently located next to Resorts World shopping and entertainment complex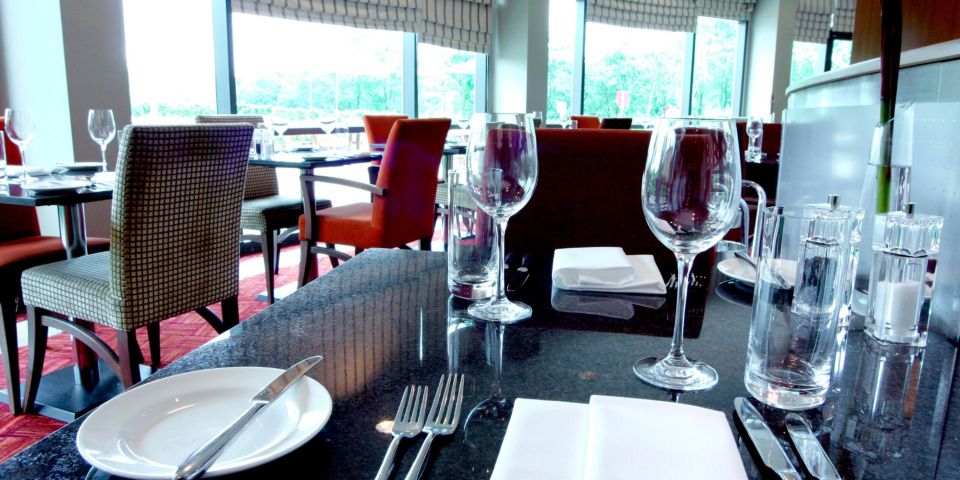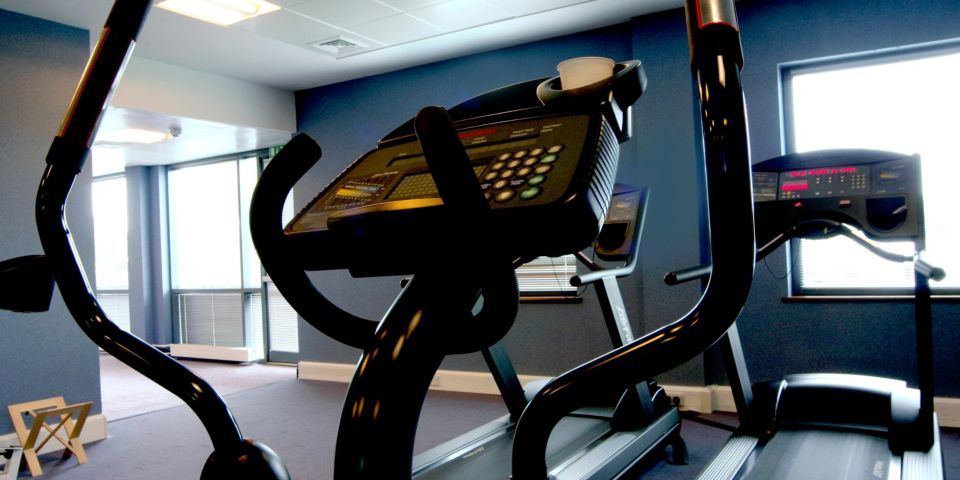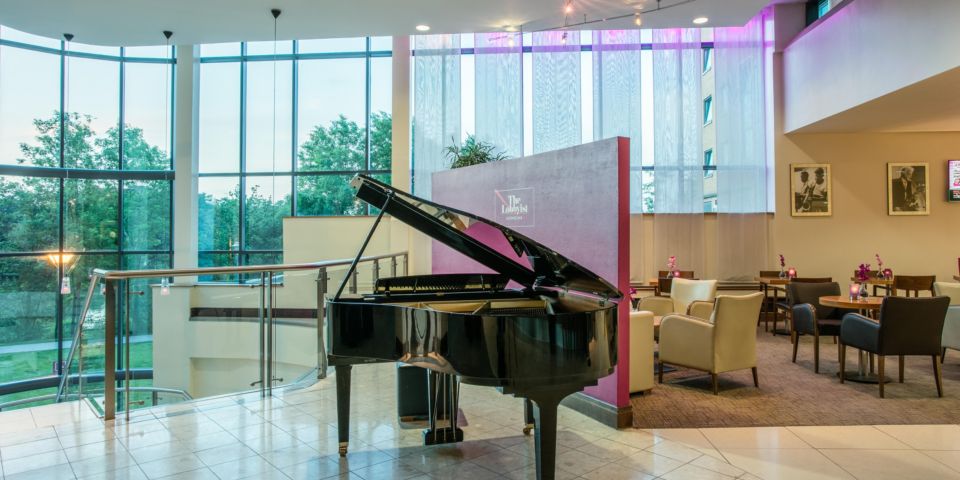 For full details of all amenities available, visit the Crowne Plaza Birmingham NEC website.
Location
The map below shows how to walk between the Crowne Plaza and our primary venue, The Hilton Birmingham Metropole.
Breakfast
Breakfast is included for Crowne Plaza residents.
Opening Times
Times are currently subject to change and you are advised to refer to available hotel information on their website.
Wi-Fi
Wi-Fi access is available to all guests throughout their stay in Crowne Plaza bedrooms and public areas.
Parking
The Crowne Plaza offers free parking to all residents. Please note, cars are parked at owners own risk.
Pet Passport
The Crowne Plaza do not currently have a pet passport policy in place, guests staying in the Crowne Plaza are therefore advised that pets are not allowed. If you have any concerns, contact the hotel directly on 0871 942 9160.
Room Types and Amenities
All bedroom types are non smoking and include the following amenities as standard:
LCD TV (does not include access to CFzTV)
Air cooling units
Safe
Tea and coffee making facilities
Desk with lamp
Hairdryer
Trouser press
Checking In and Out
Check in time: 2PM onwards
Check out time: 11AM
Late check out options may be available when checking in, at a rate of £10 per additional hour.
Please note, whilst the hotel will endeavour to check guests in from 2pm, this is based on room availability and rooms having passed housekeeping inspection.
Standard Double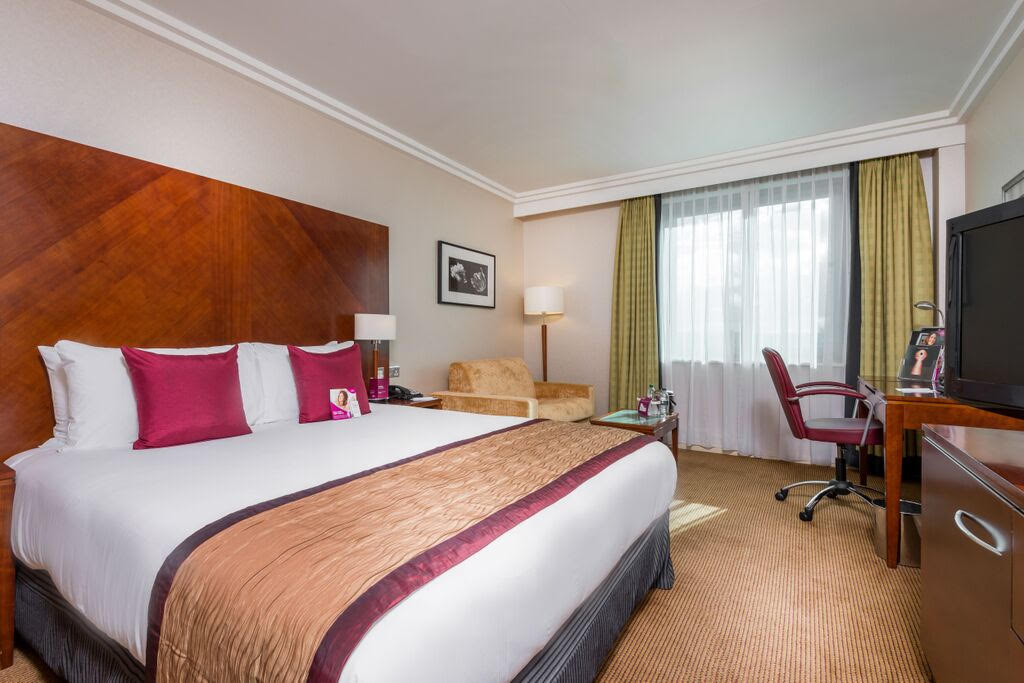 A stylish guest room complete with modern amenities, it is comprised of a queen size double bed and sofa. The room is ideal for 2 people looking to share.
Sleeps two persons in 1 queen double bed
Standard Twin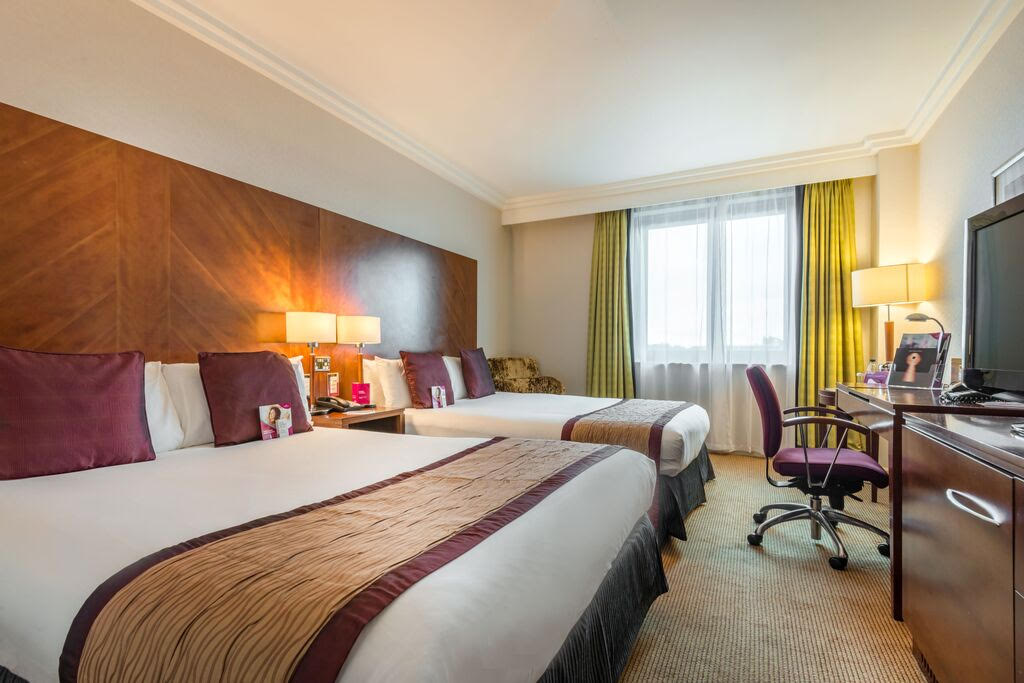 A stylish guest room complete with modern amenities, it is comprised of 2 single beds. The room is ideal for 2 people who require their own beds.
Room configuration may vary as follows:
Sleeps two persons in 2 single beds
Sleeps two persons. One in 1 Double Bed, one in 1 sofa bed
What you need to know…
With the Crowne Plaza being a separate hotel, there are some slight differences with regards to the Terms and Conditions of sale, as well as some additional important pieces of information you need to know, outlined below.
If in any doubt before registering, please do not hesitate to email our registration team.
The ConFuzzled Code of Conduct and Terms of Sale
In coming to ConFuzzled, whether staying at the Hilton or the Crowne Plaza, the same Code of Conduct applies to all attendees, as well as the Conditions of Sale.
Crowne Plaza Terms and Conditions of Sale
All attendees are responsible for reading and understanding the Crowne Plaza Terms and Conditions of sale.
Refundable deposit
Each attendee staying in a room will be responsible for a £50 fully refundable damage deposit upon check-in. You will require either a credit or debit card. Only in the event of a dispute relating to damage to the room and/or Crowne Plaza property will these funds be retained, until such time any issue can be fully resolved between hotel and guest
Half room occupancy available
Half rate occupancy is available for the early arrival and late departure days only. Main convention days are charged at full double occupancy room rate.
No single Bedrooms
Whilst we have been able to agree single occupancy for early arrival and late departure days of the convention, there are no single room options available in the Crowne Plaza during the main days of ConFuzzled. If you wish to have a single room, you must either secure a single room at the Hilton, or alternatively, pay for a full double/standard room rate at the Crowne Plaza
Door Posters
No door art or posters may be affixed to bedroom doors during your stay at the Crowne Plaza, without first seeking permission from a member of the hotel team.
Fursuiting
The Crowne Plaza are aware of the nature of our event and are expecting to see fursuiters. However, please understand that the Crowne Plaza is not our primary venue and, as such, the majority of other guests in the hotel will not be associated with ConFuzzled. We politely ask that you please try to limit your fursuiting within the Crowne Plaza to transitioning to and from bedrooms and, if asked to move on by a member of staff, to please respect their request. Please note a fursuit lounge is not provided at the Crowne Plaza.